About Edinburgh
As Scotland's capital city, Edinburgh is the UK's more popular destination after London. Every year, over 4.5 million visitors come to see the UNESCO World Heritage Site that incorporates the Medieval Old Town and Georgian New Town. There can be no doubt that Edinburgh is one of the great Capital cities of the World, and no trip to Scotland would be complete without a stay in the "Athens of the North".
Elegantly beautiful, Edinburgh combines a worldwide reputation for arts and culture with a heritage of providing some of the world's finest minds in philosophy, economics, finance, law, medicine, engineering and architecture.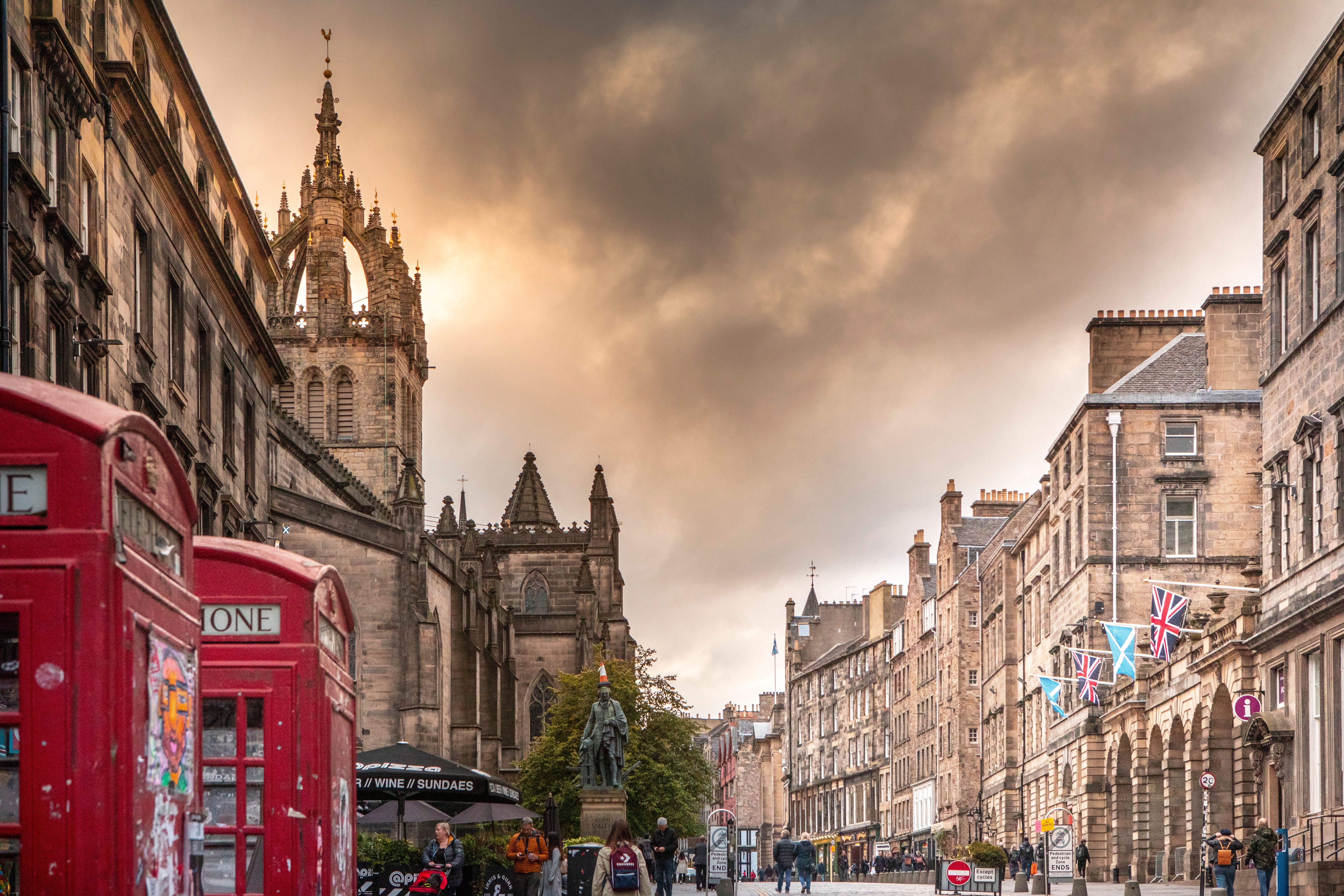 Compact enough to get around on foot and connected with an airport 25 minutes from the city centre, Edinburgh is the perfect destination. Edinburgh is a city of contrasts, from hills to shore. Steeped in history, yet thoroughly modern. Medieval buildings share the pavements with striking modern structures, centuries old craftsmanship rubs shoulders with cutting edge fashion and the peoples of the world mingle in the city's original pubs and contemporary restaurants to create a truly dynamic capital city. Its magnificent architecture shifts from the lofty buildings of its medieval Old Town, as they tumble down the spine of the Royal Mile, to the grace of the Georgian New Town. Above it all, in its towering splendour, stands the Castle. Alleyways reveal ancient courtyards and wynds, which open up a new panorama. And yet within this sweeping elegance is a compact city, a bustling city, above all, a city which rewards every visitor. Every step is a revelation - an alleyway which reveals an ancient courtyard, or a wynd which opens up a new panorama.
With the city's skyline, cobbled streets and colourful characters as your backdrop, your favourite memories are about to be made right here.

About the Venue: John McIntyre Conference Centre

NEWCAS 2023 will be held at the John McIntyre Conference Centre. Located at the bottom of Edinburgh's iconic extinct volcano, Arthur's Seat, the John McIntyre Conference Centre (JMCC) offers flexible state-of-the-art facilities.